Sterke vrouwen kom je bijna overal tegen, toch worden daar zelden programma's van gemaakt. 'Powa' van Skrifi Media Productions onderscheidt zich daarin. Eigenlijk onthult de naam al veel.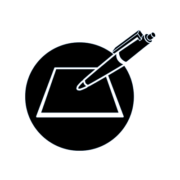 We tell stories, either for print or digital media. Just that simple.
Our goal is to tell stories. In the most creative way possible! With us it all starts with writing down an idea. From there on we develop it into something exceptional. We were founded in 2013 and expanded in 2017 and as a collective are dedicated to producing the highest quality creative content. We have an office in Suriname, South America and in Amsterdam, The Netherlands.
Here is a List of Things We Can Do for You
From music videos to documentaries
From conception to development